| | |
| --- | --- |
| Price: | $125.00 |
| Availability: | in stock |
| Prod. Code: | New FACES Division Agent ONE Day ONLY |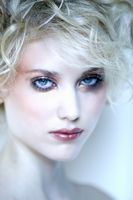 NEW FACES Agent....Workshop..May 27th,2012
| | |
| --- | --- |
| Price: | $125.00 |
| Sale Price: | No Price |
| Availability: | in stock |
| Prod. Code: | MODELING WORKSHOP |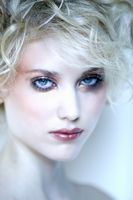 Modeling Dream or Reality.....................................This one day workshop will educate YOU THE MODEL in knowing if your dream of being a model is reality or just a dream. The New Faces Booking Agent from one of the top Modeling agencies in the World will be conducting this workshop in Coeur d'Alene, Idaho. This booking agents clients are Abercrombie & Finch, American Eagle, Nordstroms,Lucky, The Gap, Target, Eddie Bauer and Amazon............Just to name a few.
You will learn what the industry trends are..............measurement and how important it is.......Techniques forRunway, Commercial Print verses Editorial........what to expect on an audition and how and when to audition for an agency.
Europe, New York, Pacific NW, Milan the differences and where you fit.
We will be conducting a test shoot during the workshop.
You will be given an opportunity to audition for this agencies New Faces division as well as the Mayors Arts Awards presenting Models of 2012.
please submit all contact information with your registeration. this is on a first come first serve basis. Space is limited and parents will not be allowed to attend without registering as a participant.